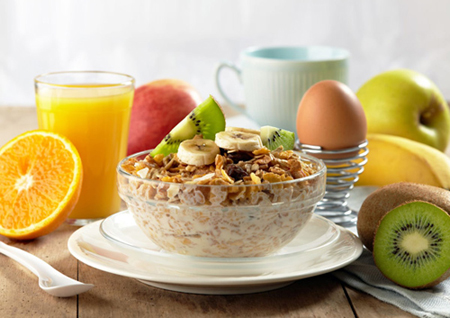 Welcome to Travelodge by Wyndham Newport – the downtown hotel in Newport, Oregon where business and pleasure travelers can stay affordably. We're perfectly located on the North Coast Highway and close to Nye Beach plus a lot more.
Select us over other Newport, Oregon hotels and enjoy convenience to Cobble Beach, Oregon Coast Museum, Burrows House Museum, Yaquina Bay Bridge, Yaquina Head Outstanding Natural Area, Ona Beach State Park, Oregon Coast Aquarium and Oregon Undersea Gardens. You'll find that we're well-situated for access to water skiing, kayaking, mountain biking, hiking, golf and many other outdoor activities.
Amenities that help you get the most from your money at our affordable property include free wifi, free parking, a business center and convenient mobile check-in. In each of our 38 rooms, expect a fridge and microwave as well as a modern flat-screen television and more.
At Travelodge by Wyndham Newport, you save because we focus on a simple and satisfying guest experience, not on a lot of amenities that add to your cost without improving your stay. We look forward to serving you, so please reserve now through this website for the best availability and unmatched low rates.
Business Travel:Looking for the most affordable of the Newport, Oregon hotels – plus a place that's aimed toward business travelers? Some of the North Coast Highway hotels Oregon has to offer aren't right for anyone, but you can depend on a consistent and pleasant experience when you choose this Travelodge. We're beyond compare for brand-name value. Why not make our sensible, affordable and consistently satisfying hotel your first choice? You'll be glad you did. From the time you arrive and see your room, you'll know you're in a good place where you can relax for whatever your business day brings you. Remember that early booking can provide you the best rate, so please book now.
Family Travel: There's no doubt you'll have a pleasant stay here. A family-friendly Newport, Oregon hotel can sometimes be hard to find because so many properties in this busy city don't cultivate an appropriate environment. So many others don't offer pricing that's affordable for today's cash-strapped families. Rest assured that you'll find the experience and pricing you want at our smart pick of Nye Beach Newport, Oregon hotels – with free parking and free wifi that helps save money for family travelers. Whether you're looking to visit the museums, the beach or spend some time exploring the outdoors, you're sure to stay in comfort and with the best amenities when you spend the night with us.
Affordable Hotel Stay: Traveling along the Oregon coast can be expensive, but it's possible to find an affordable hotel stay at a place where you'll feel at ease when you opt for the right pick of hotels near Nye Beach Newport. That's us at this well-rated, well-liked Travelodge. We hope to be your first and best choice because of our exceptionally affordable rates and great amenities – and we provide you name-brand quality assurance and the backing of the respected Wyndham brand. While you may find a motel that's nearly as affordable, you won't find a better stay for the price no matter where you try. Please remember to book through this site for pricing that's the best available.
Safe and Peaceful Stay: Looking for a Newport hotel near Oregon Coast Museum where you can feel safe and comfortable? Many choices are overpriced, but we're not. We're here for you with the budget-friendly satisfaction you deserve – at an affordable rate. Sleep well with us as you allow us to be your home away from home in Newport, Oregon? Stay with us for free wifi, free parking and other amenities too. Why not book a room now so you can have the affordable, comfortable and safe experience you so deserve while traveling along the Oregon coast? We'll do a great job for you, for sure. No matter your need, peace of mind and a great stay is available here.
Enjoy these attractions in and around Newport, Oregon:
Oregon Coast Aquarium is a great place to learn about and understand aquatic life up close and personal.
Ranger can lead you on a compelling and informative tour of Yaquina Head Lighthouse, one the nation's remaining historic beacons.
Yaquina Bay Bridge is an iconic local place that deserves a place in your Instagram feed if you visit the area.
South Beach State Park has a beach, trails, jetty and other features thamake it a great place to visit.